We all go above and beyond to help every resident. And Caring Homes goes above and beyond to help us develop personally and professionally.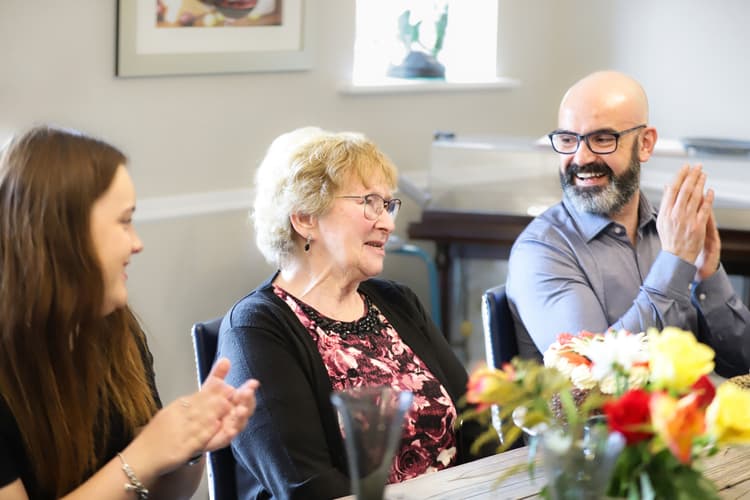 Caring for all.
The passion, compassion and kindness of over 3,000 outstanding people, makes every home a Caring Home. And the dedication to go above and beyond for every resident is shared by all. We've developed a culture over the last quarter of a century that is shaped by our Vision, driven by our Mission and guided by our Values.
But we've also created a culture where everyone feels the benefit of the care they provide. After all, we can only deliver the best care, if we help people develop the best careers. Our focus on learning & development and our fantastic benefits package have been carefully created to give people the opportunity to make the most of their work and the best in their life.
Join Caring Homes and you'll be joining a culture where respect is everything, diversity is embraced, and inclusivity is at the heart of our One Team mentality. It's a culture that cares for every resident, every colleague and the communities in which we proudly live.
"I'm so proud of everything I've achieved…I couldn't have done it without the support of a great team"

Anna
Deputy Manager

"Working here has taught me that I can do bigger and better things and I can push myself to do better and go further."

Tubi
Unit Manager

"I love working for Caring Homes as I am surrounded by supportive and welcoming colleagues."

Jodie
Recruitment Advisor