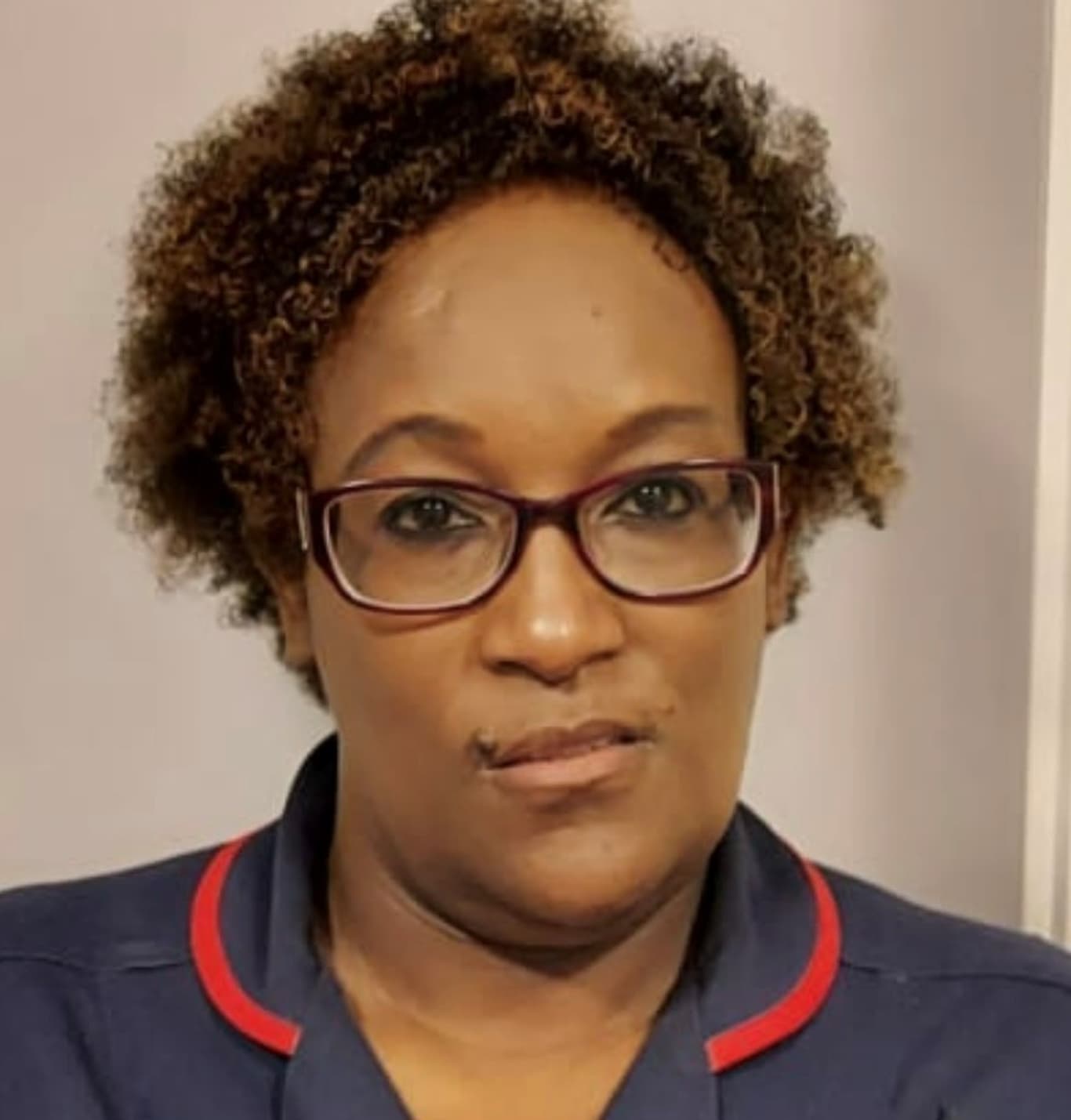 Judi
Our team of fantastic colleagues makes every Home a Caring Home, and across our business we work alongside people from all walks of life, who all share the same passion to help every resident live life to the full.
Judi is a unit manager here, you'll love her story, it shows that no matter what your background is you can apply your knowledge and skills here and, and with the right support progress further to an outstanding future with us:
"I worked as a nurse in a surgical unit for nine years at the hospital and wanted to do something different. My friend worked for Caring Homes and he recommended I give it a go, I had never thought of working in a care Home before. He told me that it was different to what I was used to, but I might like it.
I applied, and luckily got a place in 2018. I started as a band five and a cover nurse and since 2019 I've been a unit manager, working with the Healthcare Assistants and now I am mentoring the other nurses. The work can be challenging - the nursing home can be as busy as an A&E - but the support I received when I first started really helped.
We have a fantastic manager. She is amazing! It's a privilege to work with such a supportive team and get to know the residents, which I couldn't do before in my role at the hospital. We work in such a lovely, homely environment. I'm grateful for that and that I can keep moving forward in my career here.
At the minute I'm doing a leadership course and when I finish that will give me more opportunity to apply for higher roles at Caring Homes. They're also supportive of family, I'm a lone parent and my manager has allowed me to work specific days so I can plan my time without any pressure. I love my job and I'm just so grateful to work here, I know I'll be supported to keep doing better. Most people don't have that."
"I love working for Caring Homes as I am surrounded by supportive and welcoming colleagues."

Jodie
Recruitment Advisor

"The residents, staff and relatives, along my journey, have taught me many things which I am truly grateful"

Steve
Group Executive Head Chef

"If your heart is in care and you do not mind having fun at work, come and join the Caring Homes family"

Violet
Regional Manager

"Working here has taught me that I can do bigger and better things and I can push myself to do better and go further."

Tubi
Unit Manager

"I'm so proud of everything I've achieved…I couldn't have done it without the support of a great team"

Anna
Deputy Manager

"I'm just so grateful to be working for Caring Homes, I felt like professionally I just fit in more."

Judi
Unit Manager